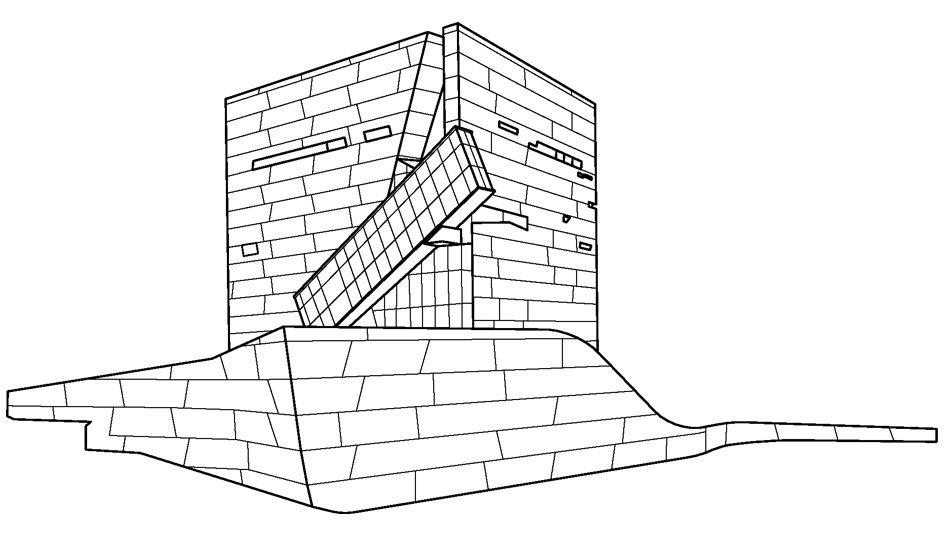 The Perot Museum originally applied for the mark described as "a three-dimensional configuration of a building" in connection with "[e]ducational services, namely, conducting programs in the fields of nature and science; Museum services; Party and wedding reception planning and coordination services; Special event planning, coordination and consultation services for social entertainment purposes."
After the filing, the USPTO issued a design code –  07.03.25 Other buildings, including schools, hospitals and libraries. Examples are:
Also found with this design code and "educational services";
The Examining Attorney issued an office action citing two issues required to be resolved: (i) a new drawing; and (ii) new mark description. In response, the Perot Museum provided the following:
Updated drawing – e.g., disclaiming the stairs and showing the stairs and under structure in dotted lines: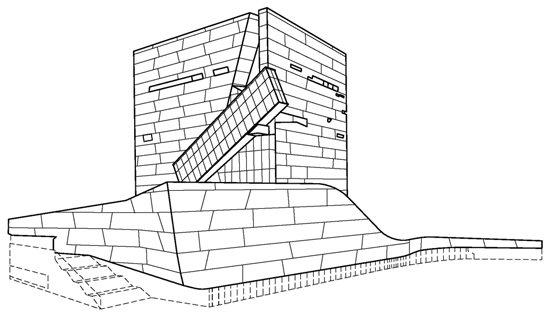 And a more detailed description:
The mark consists of a three-dimensional configuration of a building. The top portion of the building features a cube-like design with a partial triangle cut out of one corner. In front of the triangle is a rectangular bar design featuring squares and rectangles. Below the cube design features an abstract shape. The right side is rectangular, with one corner of the rectangle extending out onto a pointed tip. The left side is triangular, with the bottom section featuring a zig-zag-like design. The outer portion of the building is covered with quadrilaterals, squares, rectangles and triangles. The areas depicted in dotted lines are not a feature of the mark and are intended to show the placement of the mark.
Both updates were accepted and a registration (U.S. Reg. No. 5426520) issued on March 20, 2018 for the 3D Building Configuration.
Blog by: Mary B. Aversano

Aversano IP Law | aversanoiplaw.com
E: Trademarks@aversanoiplaw.com | T: (310) 904-9380