FD of EWaI applied for a 3D "rule booklet consisting of the color red that is consistent across the front and back covers … with the words "MY LITTLE RED RULES BOOK" on the front cover. The solid lines show the positioning of the mark on the goods and those features claimed by … [FD of EWaI] as its mark" to be used in connection with, "[b]ooklets in the field of select legal rules and statutes primarily for use by criminal defense lawyers practicing in the United States federal district courts (and by some federal judges)." The colors red and white are claimed as a feature of the mark. Below is a specimen, a photograph of the 2014 booklet:
Below is the drawing depicting the mark as applied for by FD of EWaI: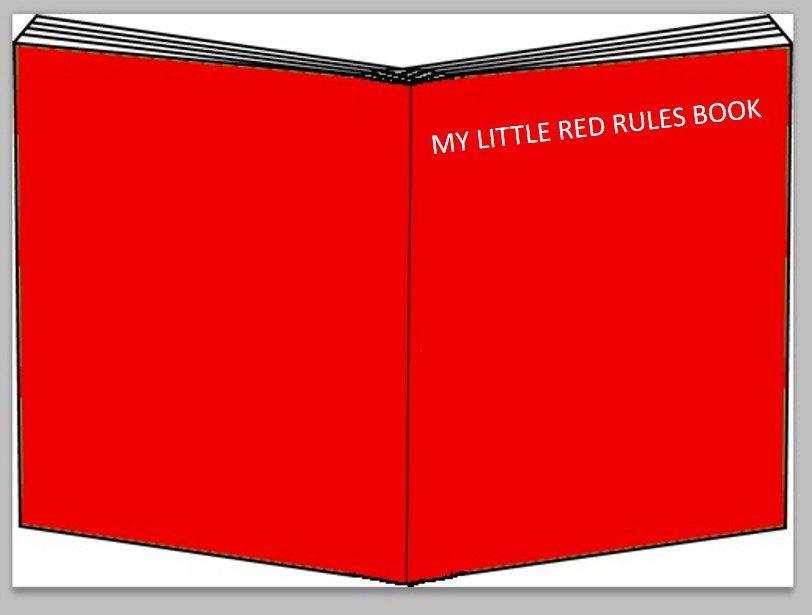 The USPTO assigned the design code 20.05.0 that covers "open books" as follows:
20.05.05 – Bibles (open)
20.05.05 – Books that are open
20.05.05 – Cook books (open)
20.05.05 – Encyclopedias (open)
A search of 20.05.05 reveals marks containing an "open book" design:
A search of 20.05.05 and "legal" pulls up the following:
And with "red" color:
The Examining Attorney issued an office action with two objections:
1. Single Title of Work: application shows a single title of work which is not registrable in the United States. That is, "[t]he title of a single work, even an arbitrary title, is considered descriptive of the contents of the work itself 'and is not associated in the public mind with the publisher, printer or bookseller;' whereas '[t]he name for a series, at least while it is still being published, has a trademark function in indicating that each [work] of the series comes from the same source as the others'"; and
2. Drawing:  FD of EWaI "must depict the mark in the drawing to include broken or dotted lines to show the position of the mark on the goods."
In response FD of EWaI provided a new mark description ("… [3D] configuration of a booklet with a red front cover and red back cover and the words "MY LITTLE RED RULES BOOK" in white on the red front cover. The broken lines depicting the outline, spine and pages of the booklet indicate placement of the mark on the goods and are not part of the mark") and a new drawing: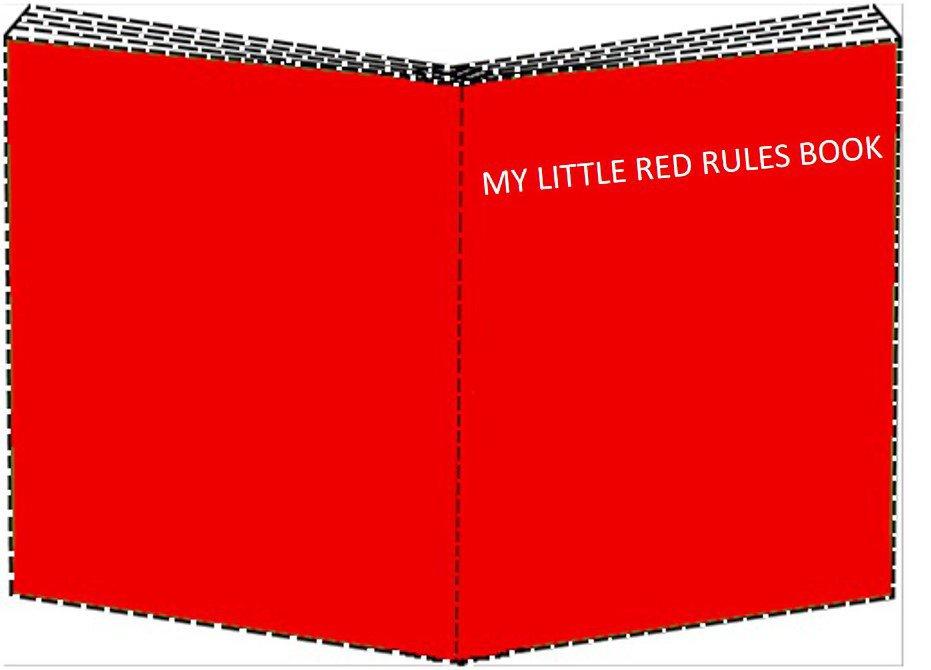 FD of EWaI also addressed the "single title of work" objection by submitting evidence that the book is a series of books, at least, from 2007 to 2016: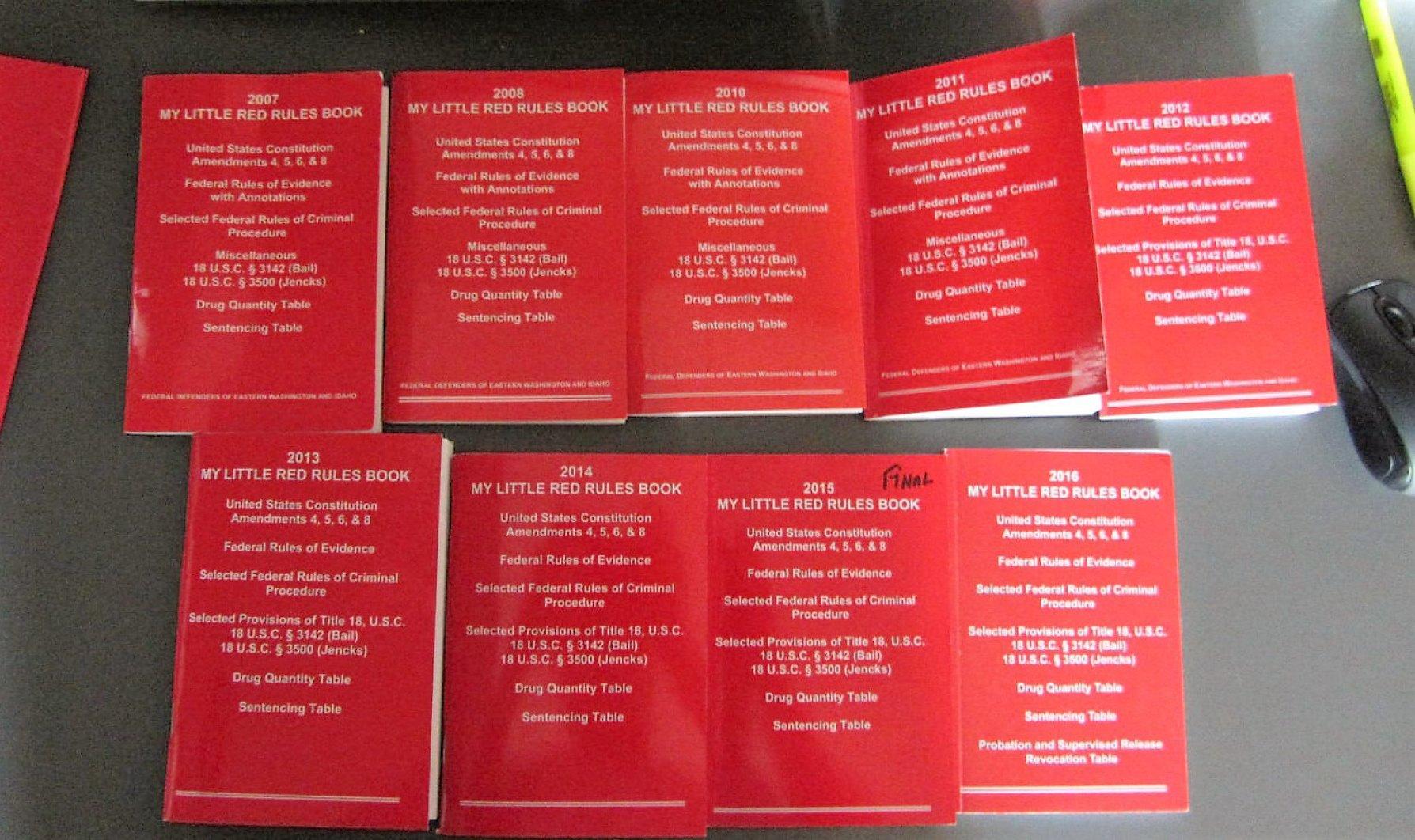 After acceptance of the above and a disclaimer of "red rules book," the application was approved and a registration (U.S. Reg. No. 5198040) issued May 9, 2017.
Blog by: Mary B. Aversano

Aversano IP Law | aversanoiplaw.com
E: Trademarks@aversanoiplaw.com | T: (310) 904-9380